More About Young Israel of Orange County
YIOC – Mission Statement
It is the Mission of the Young Israel of Orange County to establish a synagogue that:
embodies the ideals and halakhot of Modern Orthodoxy in its finest sense as interpreted by the synagogue's Rabbinical leadership, as well as the National Council of Young Israel;
welcomes Jews of all backgrounds;
is a warm and inviting environment, cultivating worship and scholarship;
is void of politics; and
unconditionally supports the State of Israel.
Towards that Mission, the membership of Young Israel of Orange County undertakes:
To establish a synagogue dedicated to the practice of normative halakhic Judaism as prescribed by the Shulchan Arukh (Code of Jewish Law).
To foster a congregational membership that will be guided by such normative halakhic practices and the authoritative sources that are their foundation.
To be guided by the hashkafah (outlook and perspective) of Torah-observant Judaism as interpreted by the standards of the National Council of Young Israel and by the congregation's Rav, and to remain engaged in the modern world.
To respect and support the rabbinical leadership of our congregation and to acknowledge the Rav's authority and his position of leadership.
To provide appropriate Jewish adult educational opportunities and social functions for the congregation as may be appropriate in the determination of the Rav and as can reasonably be supported from time to time by the resources of the congregation.
To aspire to the creation of an Orthodox educational vehicle such as an Orthodox Jewish Day School as well as efforts that will encourage young people to come to the synagogue and celebrate a normative Orthodox Shabbat. To aspire to have a strong NCSY and youth programming to foster in young Jews a sense of pride and celebration in being Orthodox and shomer mitzvot.
 To discourage and condemn the pursuit of political avocation as to the governing of the synagogue and the display of interpersonal political antagonisms within the congregation, including loshon horo (gossip and slander) and sin'at chinam (baseless hate).
To embrace our fellow congregants and all Jews – regardless of levels of observance – with respect, consideration, affection and hospitality. To undertake the providing of chesed (kindness) activities to those of our community who are in need.
To strive to establish YIOC as a Jewish resource and spiritual sanctuary, worthy of the spiritual descendants of our Patriarchs – our Avot and Imahot –  and deserving of welcoming the Moshiach.
 To support the State of Israel with prayer and material substance.
About the Shul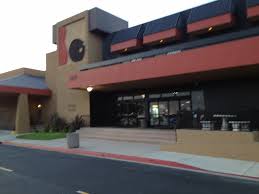 We are a "Boutique" Modern Orthodox Jewish Congregation, based in Irvine, California. Call it "Jewish Orange County" or "Jewish Irvine." As a "Boutique" congregation, we are smaller, more intimate. Our Rav is easily accessible. Our focus is on warmth and friendship, caring and accepting without judging others.
We are particularly focused on personal growth, learning together, creating communities of learning — learning how to pray, learning how to lead prayers, learning the great texts of Judaism and the great commentaries that bring those texts to life. We pray. We study. We celebrate. And, yeah, we celebrate pretty good when we celebrate.
We are a Modern Orthodox shul in Irvine — Jewish Orange County — now in our seventh year, where you now are needed and always will be needed. Not just for when we need to raise funds and to squeeze money out of you. (We prefer having you with us for a minyan, not for cash. But we do accept MasterCard and VISA.) By us, you matter even before you tell everyone you are quitting the shul
We are a place where you and your loved ones actually matter, and where you and they will have a close personal relationship with the Rav (Rabbi) and Rebbetzin. A shul that started with a hope, a dream, a prayer, and less than a buck.
Now, more than 80 Orange County Jews come every week to attend our uniquely intimate and substantively intelligent classes for pre-teens, teens and adults. Our "signature davening" is on Friday nights, Shabbat Days, and Sunday mornings, and we have fabulous special events and celebrations — and classes every day of the week.
C'mon, wouldja? Consider a shul that always is open on Shabbat morning. That's we. (And we are good in grammar, too.) We're the little shul that's hard to find. With no building (yet) of our own, we hold our main services along Jewish Irvine's "Synagogue Row" at the Back Bay Conference Center at Michelson & Harvard above the "Irvine Lanes" bowling alley.
No impressive architecture or stained glass windows, but a warm crowd, cold air conditioning, services that mesh with Jewish tradition, and a rabbi who doesn't believe that humor and religion are mutually exclusive.
About Our Rabbi
Rabbi Dov Fischer, Rav of Young Israel of Orange County, has emerged uniquely as the only Orthodox Rav in all of Orange County, California who has served in both of the County's non-Chabad Orthodox congregations. He became a Congregational Rabbi in Irvine, California in August 2005, when he assumed the role at Beth Jaco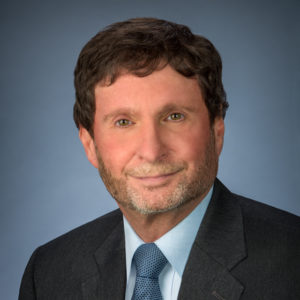 b Congregation of Irvine. Rabbi Fischer arrived in "The O.C." from the San Fernando Valley of Los Angeles, where he had been Rav of Young Israel of Calabasas since that shul's inception.  In February 2008, sixty Beth Jacob membership households joined with Rabbi Fischer in establishing Orange County's first new Orthodox Jewish congregation in more than twenty years:  Young Israel of Orange County.  Orange County is home to 100,000 Jews.
Rabbi Fischer is a nationally prominent Jewish leader and speaker. He is a Senior Rabbinic Fellow and a Vice President at the Coalition for Jewish Values, has served six years this decade as a member of the Executive Committee of the Rabbinical Council of America, the central body of the Modern Orthodox Rabbinate in the United States, and formerly served on the Board of Directors of the Hillel Foundation of Orange County.  Previously, Rav Fischer served as National Vice President of the Zionist Organization of America and as national director of Likud USA. Yet Rav Fischer's first focus is, and always has been, on the needs of each and every individual in our congregational community.  Despite his national prominence, private pastoral care comes first.
As a quintessentially "Modern Orthodox" centrist rabbi — Ivy League graduate, amateur film buff, American History scholar, theater and opera aficionado, and Yankees-Mets fan  — our Rav creates a unique home for educated and critical-thinking Contemporary Jews who observe the Shabbat and for those who are "not yet Shomer Shabbat." The remarkable synthesis of the population-age groups in our YIOC community creates a distinctive flavor that celebrates the diversity of our wonderfully eclectic congregation of distinguished professionals, accomplished entrepreneurs, and just-plain nice people.
Rabbi Fischer and his dynamic and personable wife, Rebbetzin Ellen, work together as an inseparable team, often teaching classes together, regularly hosting Shabbat guests and lunch visitors, and frequently dedicating Friday Nights to hosting young adults for Shabbat dinner. Thus, Rebbetzin Ellen plays a critical role, welcoming new families, hosting a steady flow of Shabbat guests, attending services and helping women with davening, and participating in classes as an additional resource. Like the Rav, Ellen devotes part of each week to providing private pastoral care for members of the Shul community.  Rabbi Fischer frequently tells of how he owes everything in his career to Ellen.
In these capacities, Rebbetzin Ellen and Rav Fischer have established a demonstrated record of reaching out successfully to Jews of all backgrounds, attracting a dynamic blend of younger families, more senior families, and "Baby Boomers" in between. In the process, they give voice and dignity to the cultures and customs of our congregants, appealing to Jews from Israel, Iran, Russia, South Africa — and even those who grew up in Brooklyn, Queens, The Island, and The Valley.
A Rabbi with a National Impact: Rav Fischer has an eclectic background.  His social, political, and cultural commentary have appeared on op-ed pages of prominent publications including the Wall Street Journal and the Los Angeles Times, as front-cover banner headline stories in the Weekly Standard, and in National Review Online, the Jerusalem Post, the Los Angeles Jewish Journal, Jewish World Review, American Thinker, and the Jewish Press of New York. He writes regularly for Israel National News (Arutz Sheva), Cross-Currents, and for The American Spectator. He is particularly known in Southern California where he has contributed as many as 200 published articles over the past thirty years, emerging as a strong community advocate for Torah values. Rav Fischer has authored two books — Jews for Nothing: On Cults, Assimilation and Intermarriage (N.Y.: Feldheim, 1983) and General Sharon's War Against Time Magazine (N.Y.: Steimatzky, 1985).
Rav Fischer is a member of the Rabbinical Council of America, the Rabbinical Council of California, the National Council of Young Israel Rabbis, the Rabbi Isaac Elchanan Theological Seminary (RIETS) Alumni Association, the State Bar of California, and a wide range of other civic, religious, and social organizations including the Honorable Order of Kentucky Colonels. Within the Rabbinical Council of America, he has chaired the RCA Committee on Ethical Guidelines for Rabbinic Discretionary Accounts and served on the RCA's Task Force on Jewish Principles and Ethical Guidelines for Business and Industry ("JPEG"), and on the RCA National Convention Resolutions Committee.
Thirty-Five Years of Service to the Jewish Community: After receiving his undergraduate degree at Columbia University, Rav Fischer studied at the Rabbi Isaac Elchanan Theological Seminary (RIETS) of Yeshiva University and was ordained a Rav in 1981. In 1983, Rabbi Fischer was awarded his master's degree in American Jewish history. His master's thesis was nationally honored by the American Jewish Historical Society and was published in its scholarly quarterly, American Jewish History.
From 1985 to 1987, Rav Fischer lived in Israel where his was one of 35 pioneering families who created Ginot Shomron-Naveh Aliza, a new Jewish community in Shomron (Samaria). Today that community has grown to be incorporated into the city of Karnei Shomron, with a population near 10,000. During that time, he also served as Assistant Director of the American High School at Pardes Hanna, cosponsored by the Los Angeles Jewish Federation Council's Bureau of Jewish Education and by the Los Angeles Unified School District. He taught in the Overseas Program at Orot Women's College for Torah Studies, guest lectured several times at Bar Ilan University for a course in Jewish Values taught to members of the Israeli Defense Forces, and he worked intimately with Ethiopian Jews at the Merkaz Klitah Absorption Center in Hadera.
A Decade of Legal Service to the American Jewish Community, Too: After a decade's service in the American Orthodox rabbinate, Rav Fischer received his Juris Doctor degree in 1993 at UCLA School of Law where he also was selected to serve as Chief Articles Editor of UCLA Law Review. His Law Review Comment on a federal law affecting directors and officers of depository institutions has been cited in nine federal judicial opinions, a remarkable and virtually unheard-of attainment for a law student. The following year, Rabbi Fischer served as federal judicial appeals-court clerk to the Hon. Danny J. Boggs, who became Chief Judge of the United States Court of Appeals for the Sixth Circuit.
Rabbi Fischer thereafter practiced complex business litigation for nearly a decade at three of America's most prominent law firms: JonesDay, Akin Gump, and Baker & Hostetler.  As part of his practice, Rav Fischer provided significant pro bono legal services representing leaders in the Orthodox Jewish community and advocating legal positions important to the greater Jewish community. Thus, Rav Fischer participated significantly on a pro bono legal team that represented the plaintiff class suing certain European insurance companies over Jewish claims arising from the Holocaust era. He also has performed a wide range of other pro bono legal services for the Jewish community, including successfully helping women obtain Gittin from recalcitrant husbands, stopping an unauthorized autopsy from being performed in Orange County and having another autopsy dramatically modified in scope, and representing religious institutional leaders in a series of public-interest matters including defamation defenses. He continues to contribute to American legal education today as Adjunct Professor of Law at Loyola Law School in Los Angeles, where he teaches California Civil Procedure and the Law of Complex Torts, and at UCI School of Law where he teaches Legal Remedies and the law of Advanced Torts.
Local Hotels – Irvine
(listed in order of approximate distance)
---
17900 Jamboree Road,
Irvine, California  92614
Tel: 888-230-4452
Distance to YIOC Shabbat Services
(3415 Michelson Drive, Irvine 92612)
1.21 mi. = 24 minutes' walk  (via Main Street, then Harvard)
(at rate of one mile or 20 "street blocks" every 20 minutes)
---
2855 Main Street
Irvine, California  92614
Tel: 949-261-2020
Distance to YIOC Shabbat Services
(3415 Michelson Drive, Irvine 92612)
1.23 mi. = 25 minutes' walk  (via Main Street, then Harvard)
(at rate of one mile or 20 "street blocks" every 20 minutes)
---
18000 Von Karman
Irvine, CA  92612
Tel: 949-553-0100
Distance to YIOC Shabbat Services
(3415 Michelson Drive, Irvine 92612)
1.56 mi. = 31-32 minutes' walk  (via Von Karman, then Michelson)
(at rate of one mile or 20 "street blocks" every 20 minutes)
---
2701 Main St
Irvine, CA 92614
Tel: 949-757-1200
Distance to YIOC Shabbat Services
(3415 Michelson Drive, Irvine 92612)
1.67 mi. = 33-34 minutes' walk  (via Main Street, then Harvard)
(at rate of one mile or 20 "street blocks" every 20 minutes)
---
17941 Von Karman
Irvine, Ca  92614
Tel: 877-348-2424
Distance to YIOC Shabbat Services
(3415 Michelson Drive, Irvine 92612)
1.71 mi. = 34 minutes' walk  (via Von Karman, then Michelson)
(at rate of one mile or 20 "street blocks" every 20 minutes)
---
2120 Main Street
Irvine, CA  92614
Tel: 866-539-0036
Distance to YIOC Shabbat Services
(3415 Michelson Drive, Irvine 92612)
1.72 mi. = 34-35 minutes' walk  (via Main Street, then Harvard)
(at rate of one mile or 20 street blocks every 20 minutes)
---
18700 MacArthur Blvd
Irvine, CA  92612
Tel: 866-539-0036
Distance to YIOC Shabbat Services
(3415 Michelson Drive, Irvine 92612)
1.80 mi. = 36 minutes' walk  (straight down Michelson, to Harvard)
(at rate of one mile or 20 "street blocks" every 20 minutes)
---
18800 MacArthur Blvd.
Irvine, California 92612
Tel:  949-833-9999
Distance to YIOC Shabbat Services
(3415 Michelson Drive, Irvine 92612)
1.83 mi. = 37 minutes' walk  (straight down Michelson, to Harvard)
(at rate of one mile or 20 "street blocks" every 20 minutes)